House Specialty Menus
We are always looking for new and innovative ways to offer great food, with character to our customers. We are now offering prepackaged chef inspired house specialty menus that can be ordered curbside or to go at The Studio Cafe Operated by Hanna Brothers.
Classic Braised Boneless Short Ribs- $16.99
Braised Boneless Short Ribs* served with Natural Gluten Free Gravy* , Creamy Yukon Gold Mashed Potatoes and Roast Root Vegetables of Carrots, Parsnips & Brussel Sprouts with EVOO and Sea Salt*.
Smokehouse 1/2 BBQ Chicken- $12.99
Dry Rubbed Smoked 1/2 BBQ Chicken*, House Favorite Macaroni & Cheese† and Steamed Green Beans Tossed with Light EVOO and Sea Salt*.
Sautéed Salmon-$14.99
Fresh Sauteed Salmon Filet Topped with Beurre Blanc, Saffron Rice* and Fresh Steamed Spinach with Oven Dried Roma Tomatoes, Drizzled with EVOO and topped with Sea Salt*.
Fish Fry Basket-$12.99
3 Large Pieces of Fresh Fried Flounder, House Special Seasoned Steak Fries, House Made Coleslaw* and House Tartar Sauce (Additional 2 oz. sauce - $1.00)
Southwestern Skirt Steak-$14.99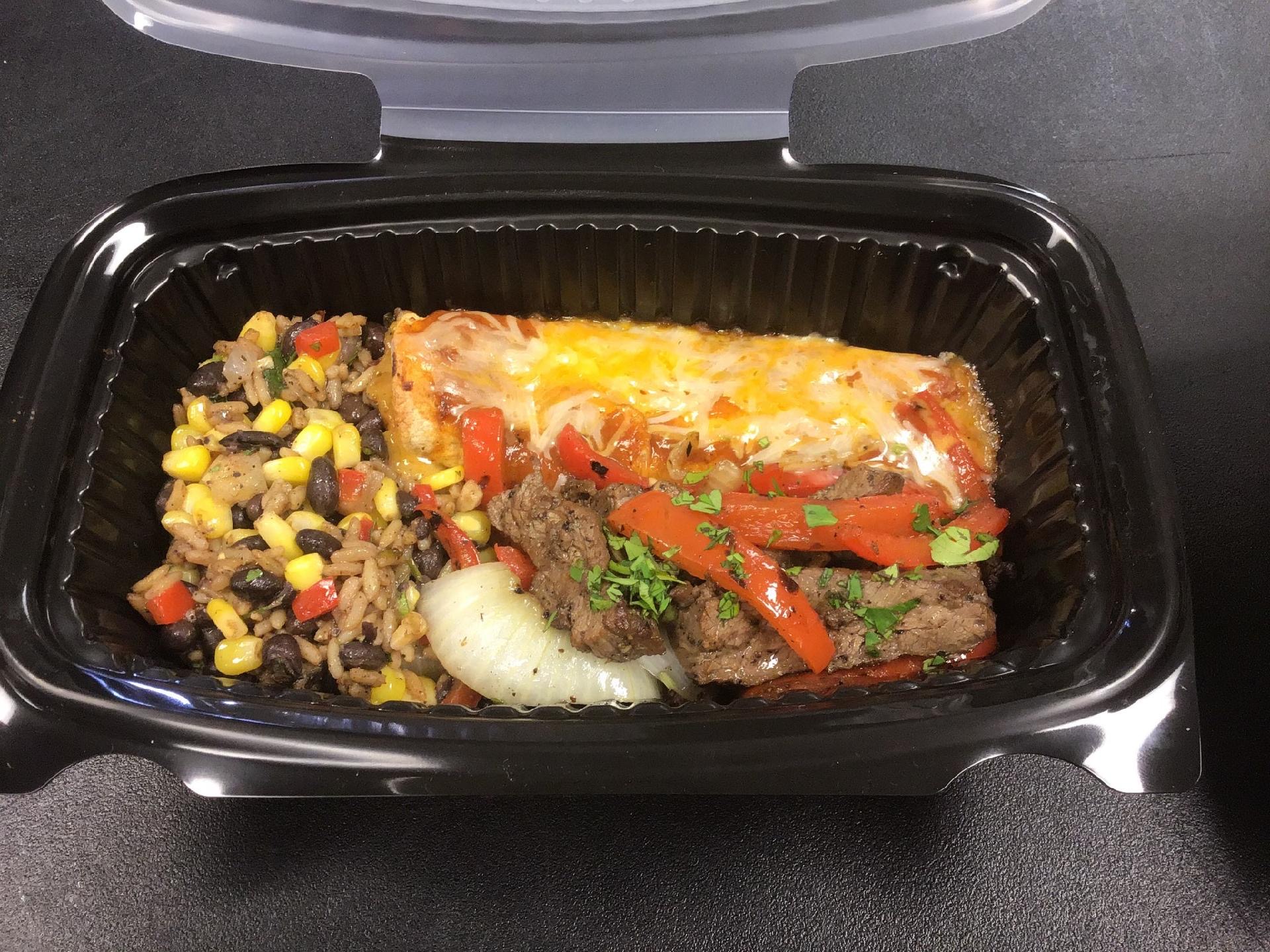 Chargrilled Marinated Skirt Steak with Sauteed Onion and Peppers*, Southwestern Rice with Black Beans and Corn*, Roasted Poblano Pepper and Cheese Enchilada Topped with Enchilada Sauce and Cheddar Jack Cheese
*Gluten-Friendly
†Contains Dairy
◊Contains Soy
¥Contains Nuts