March 28, 2018
Road Closure at Sandy Creek and Veteran's Parkway Starting Today.
We apologize for any inconvenience. We're going to experience some road closures due to the round-about construction on Sandy Creek and Veteran's Parkway. The construction work will begin today 3/28/18 and go for approximately 3 weeks, weather pending. Please see the attached picture showing the routes to navigate to The Studio Cafe during this period.
But don't worry! We are still open and look forward to serving you soon! Check out our daily menus.
Don't forget to book your upcoming wedding or event with Sharon Turner! Graduation is coming up and we would love to cater your graduation party! Call us today 678-695-6258 or email infoga@hannabrothers.com!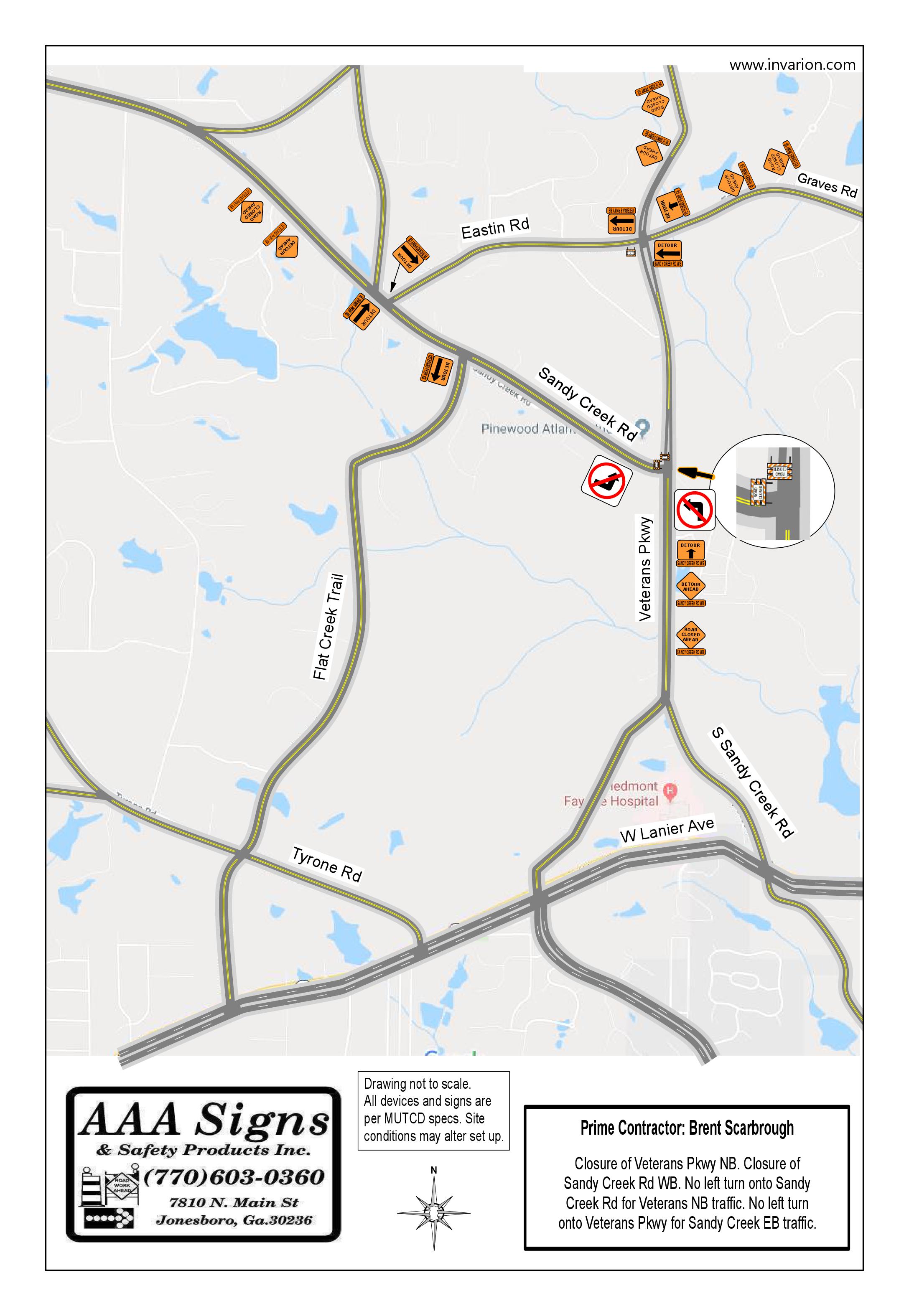 Tagged as: #alwaysfresh#atlanta#brunch#Buffetstyle#catering#fayettevillega#Filmcatering#greatfood#hbstudiocafe#Lunches#peachtreecity#pinewoodatlantastudios#SouthofAtlanta#withcharacterEventsFriday Night Supper ClubGreat FoodHanna BrothersPinewood ForestSaturday Mimosa BrunchThe Studio Cafe