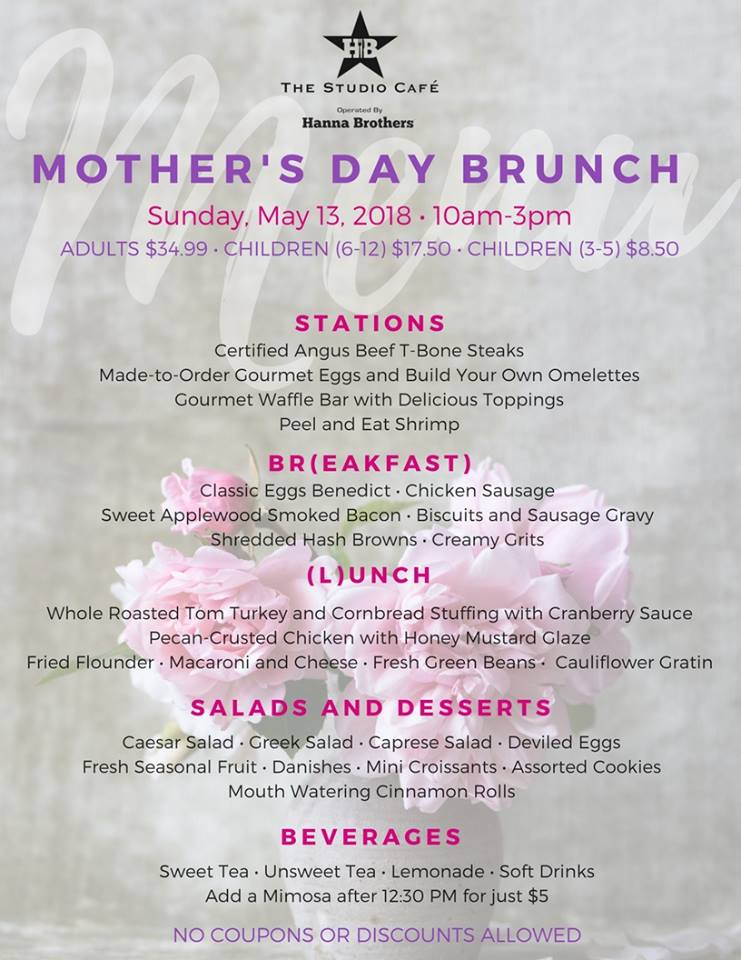 What better way to celebrate Mom then with Mother's Day Brunch at The Studio Cafe! Sunday, May 13th from 10-3. Reservations are not required; however, requested for parties of 7 or more 678-695-6278.
#hbstudiocafe #greatfood #withcharacter#pinewoodatlantastudios #catering #Bridalcatering#SouthofAtlanta #fayettevillega #peachtreecity
#Buffetstyle #alwaysfresh #atlanta #Brunch #Mom#mothersday
Don't forget: after 12:30pm you can treat Mom to a mimosa for just $5.00!