#HBSummerFest at The Studio Cafe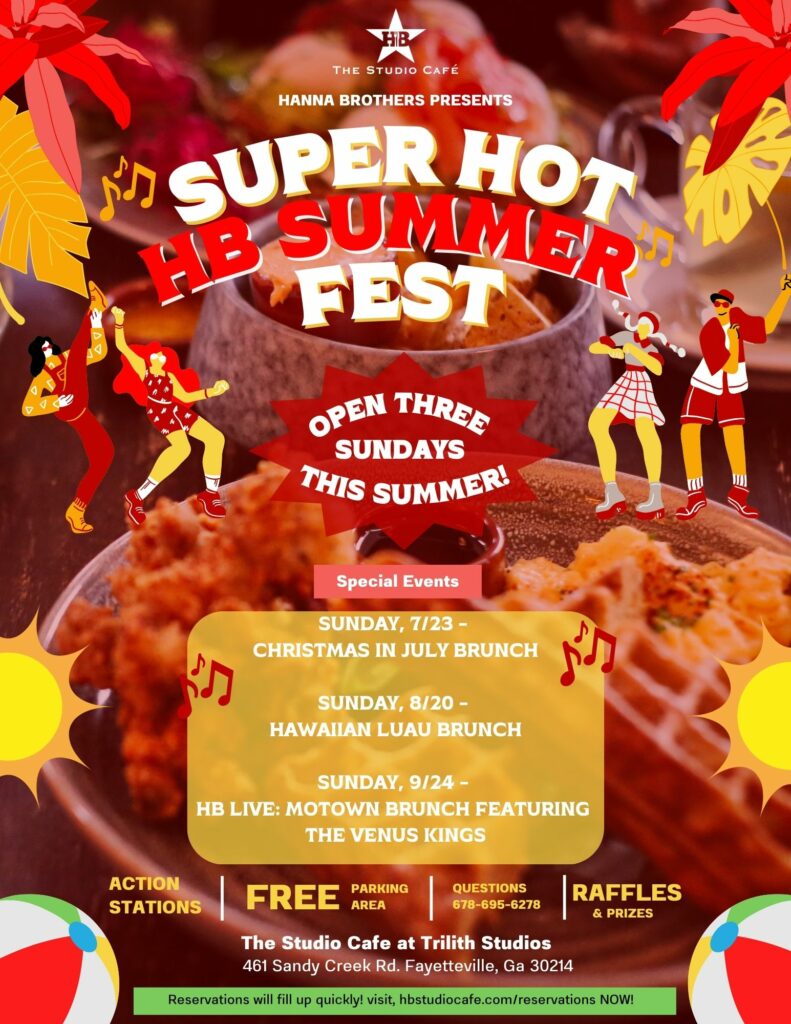 You all asked and we DELIVERED!
We are so excited to announce that we will be open for three Sundays this summer! There will be three different experiences and THREE different menus for you all to experience at the #HBSummerFest.
Reservations will FILL up quickly! Make your reservations now!

Make Your Reservations Now!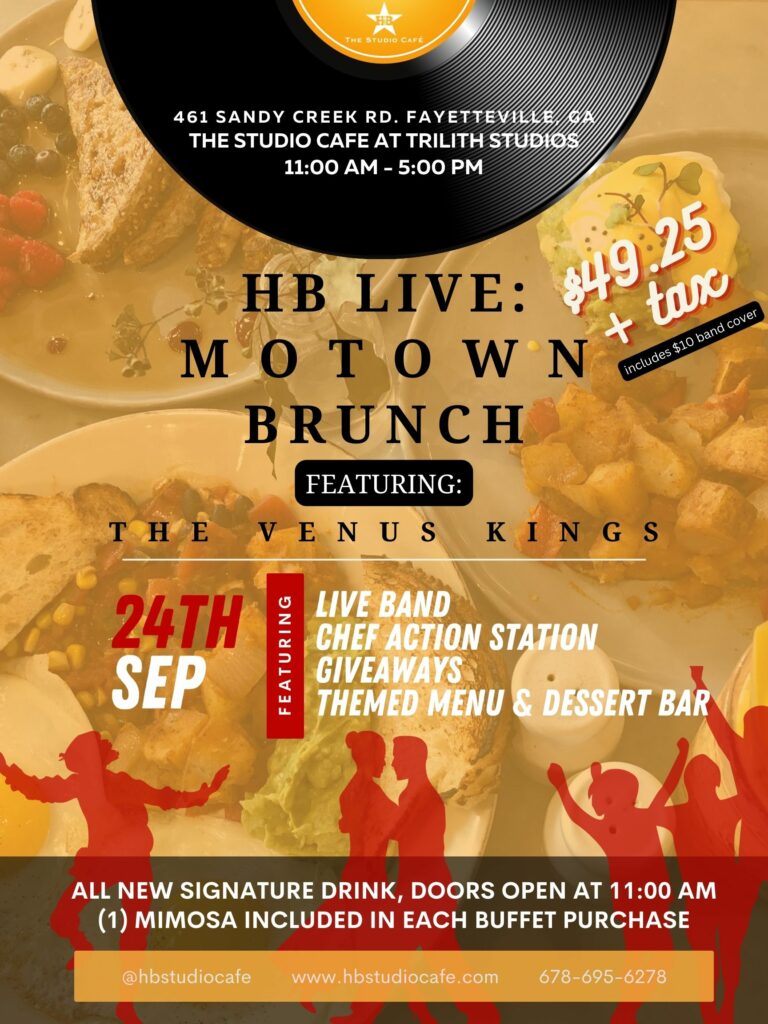 HB Live: Motown Sunday Brunch
Sunday, September 24, 2023
$49.25 + tax per adult
Save the date! We will have a live band, Motown-themed menu, a dessert bar, and more!
Reservations will fill up quickly, make your reservations now!
The Menu
Starters
Caesar Salad (CD, CE)
Greek Salad
Tossed Salad (V)
Jumbo Shrimp Cocktail Served with Lemon Wedges & Cocktail Sauce
Yogurt (CD) and Fresh Seasonal Fruit (V)

Main
Caramel Apple French Toast (CD, CG, CE)
Buttermilk Pancakes with Butter (CD, CE, CG) and Favorite of Smokey Robinson & The Supremes- Southern Fried Chicken and Thighs (CG)
Apple Smoked Bacon, Spicy Chicken Sausage, and Favorite of Marvin Gaye- Oxtails
Fried Flounder Served with Cocktail and Tarter Sauce (CD), Gourmet Grilled Cheese Sandwich (CD, CG), and Salmon Croquettes (CD, CG)

Sides
A favorite of Diana Ross- Macaroni and Cheese (CD)
Black Eyed Peas (V)
Collard Greens (V)
Creamy Grits
Hash browns (V) and Asparagus (V)
Honey Buttermilk Biscuits with Sawmill Gravy (CD, CG)
Candied Yams (CE, CG)

Desserts
A favorite of Stevie Wonder- Banana Pudding and Peach Cobbler (CD, CE, CG)
Action Stations
Fresh Omelets and Eggs Cooked To Order (CE)
Gourmet Belgian Waffles with Toppings (CE, CD)
Allergen Key:
CD-Contains Dairy CE– Contains Eggs CG– Contains Gluten
CN-Contains Nuts CS– Contains Soy