June 1, 2020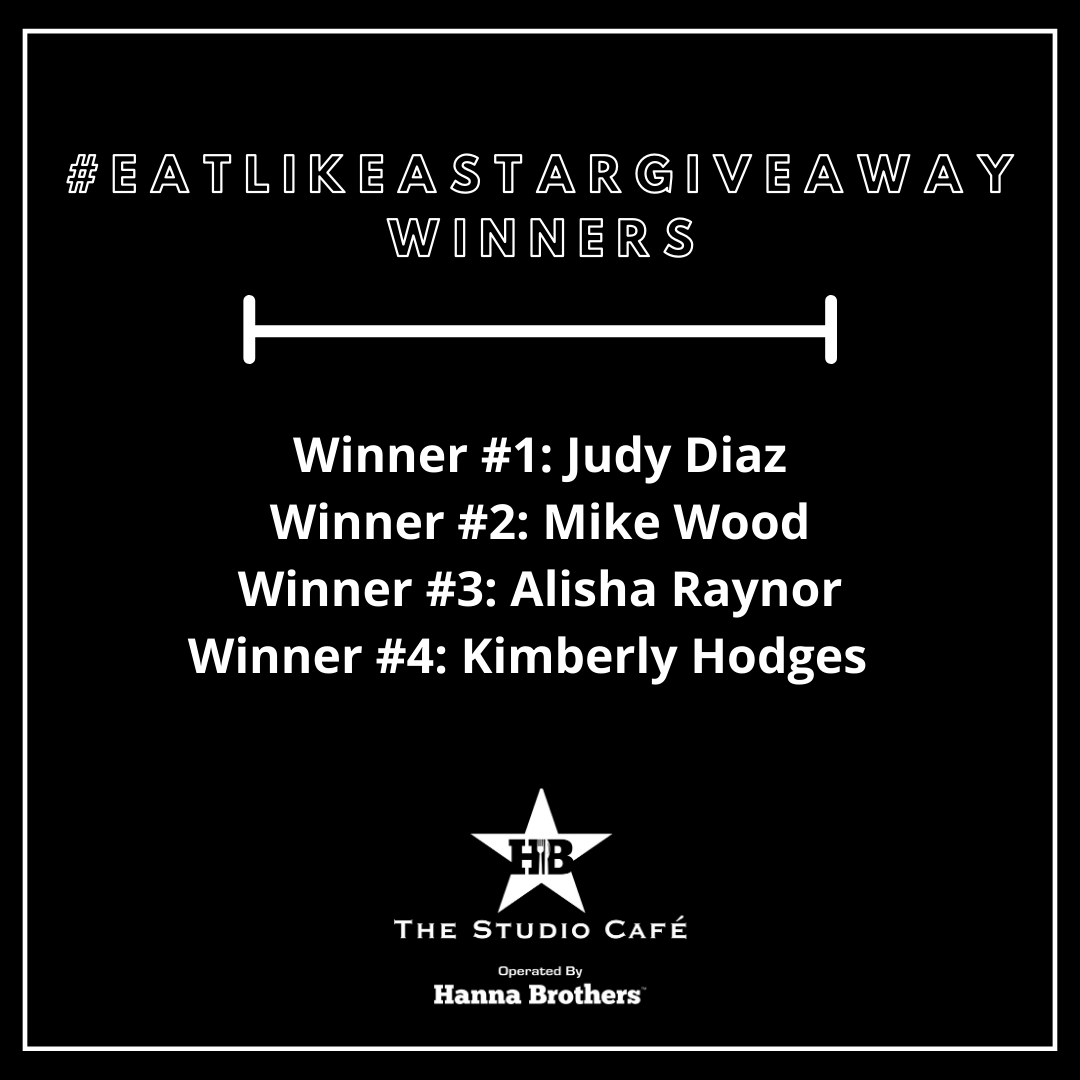 We want to send a big thank you to everyone who participated in our giveaway and helped make it a success!
And a special congratulations to Judy Diaz, Mike Wood, Alisha Raynor and Kimberly Hodges! They are the winners of 2 complimentary lunch passes to The Studio Cafe.
We look forward to serving you all soon at The Studio Cafe Operated by Hanna Brothers.
Congratulations to all the winners! Stay tuned for other giveaways, contests, specials and more!