April 3, 2018
Just a Friendly Reminder Regarding the Detour!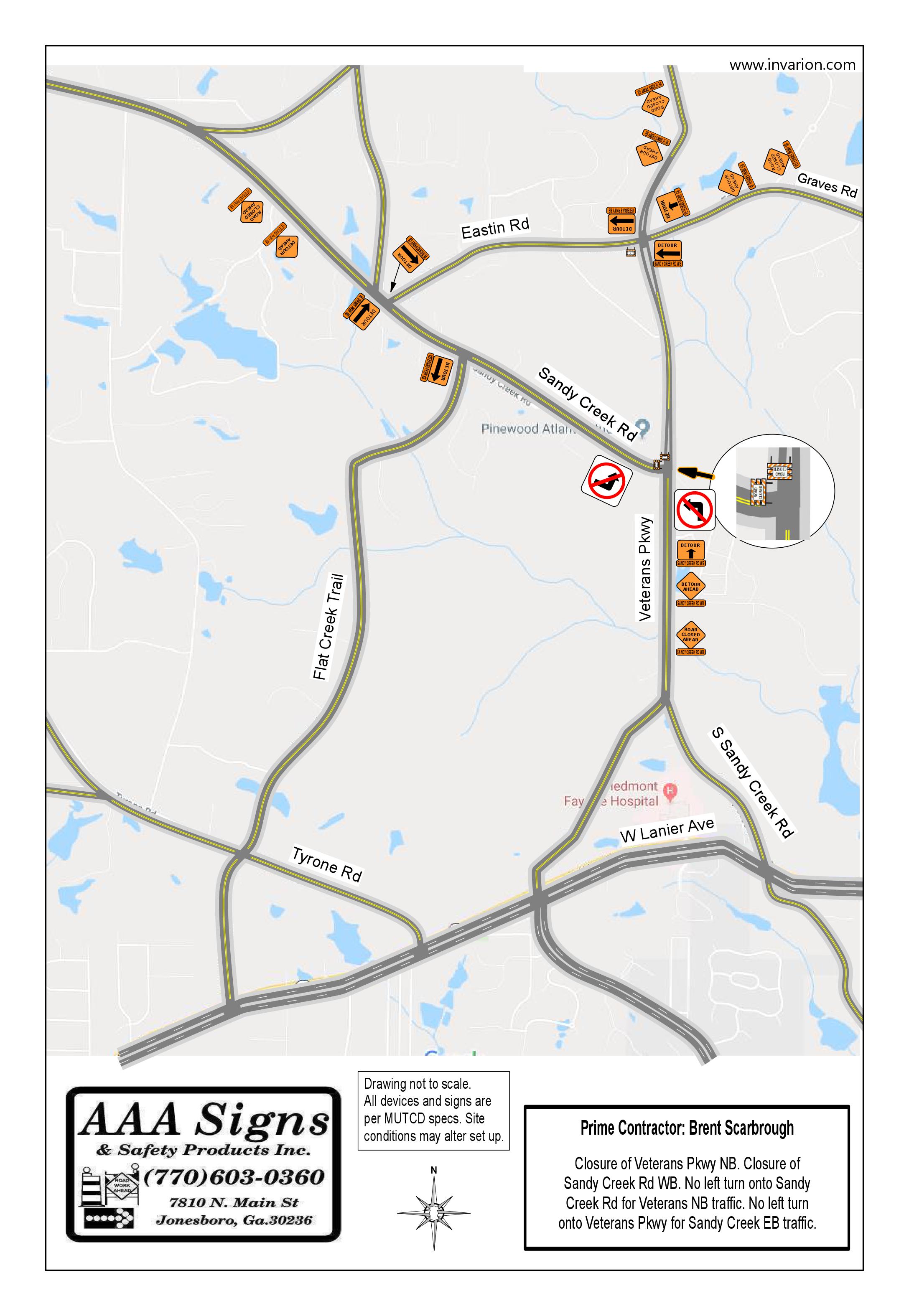 Just a friendly reminder to follow the detour routes on Veterans Parkway.
Veterans Parkway is undergoing construction at Sandy Creek. As of right now there is no left turn allowed onto Sandy Creek from Veterans Parkway and no left turn onto Veterans Parkway from Sandy Creek.
Please proceed from Veterans Parkway to Eastin Rd (turn left onto Eastin if you passed the cafe or turn right if coming from lee's mill/ hwy 92). At the end of Eastin, turn left onto Sandy Creek. Once at the end of Sandy Creek, turn into The Studio Cafe parking lot.
Out of respect for the planted protected wild flowers on Veterans Parkway, please do not park on Veterans or move the cones and tape to take a short cut into the parking lot.
We have been informed that Pinewood Atlanta Studios will be towing cars parked on Veterans. We do not want any of our customers towed, so please follow the detour route and park in the parking lot.
We apologize for the inconvenience and confusion. Once the construction is complete, it will be a much easier turn onto Sandy Creek. Thank you for your continued support!
We look forward to serving you soon! Check out our menu for our amazing Chef inspired selections!
Don't forget to email Sharon Turner regarding your graduation parties! It is time to plan!! InfoGA@HannaBrothers.com
Tagged as: #alwaysfresh#atlanta#brunch#Buffetstyle#catering#fayettevillega#Filmcatering#greatfood#hbstudiocafe#Lunches#peachtreecity#pinewoodatlantastudios#SouthofAtlanta#withcharacterdetourEventsFriday Night Supper ClubGrab N GoGreat FoodHanna BrothersPinewood ForestQuick TakesSaturday DinnerSaturday Mimosa BrunchSnow Crab LegsSoup of the DayThe Studio Cafe