April 10, 2018
Join us Thursday for our Fresh Louisiana Crawfish Boil!!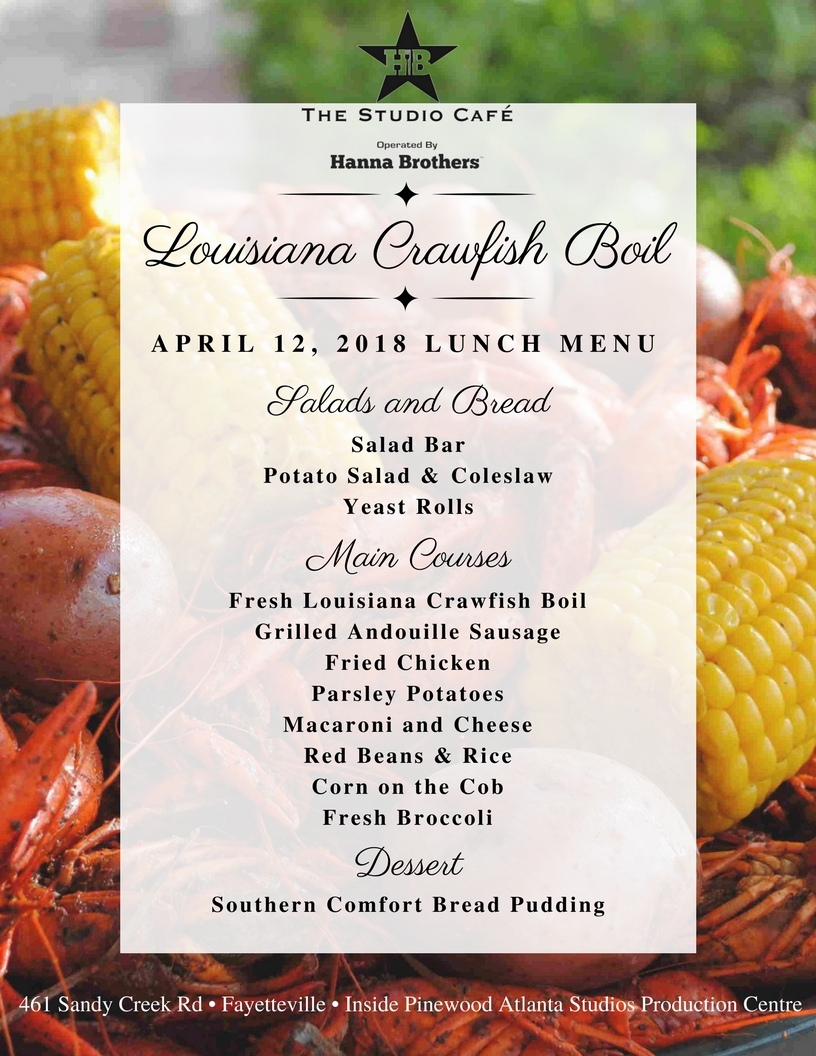 This Thursday, April 12th from 11 am – 2:30 pm, The Studio Cafe will have FRESH Louisiana Crawfish!
Join us for a real Cajun Feast featuring:
Fresh Louisiana Crawfish Boil
Grilled Andouille Sausage
Fried Chicken
Parsley Potatoes
Macaroni and Cheese
Red Beans and Rice
Corn on the Cob
Fresh Broccoli
and Southern Comfort Bread Pudding
If you haven't experienced Chef Joe Hanna's Cajun masterpieces, then you have to join us on Thursday! Joe Hanna spent many years in Louisiana mastering the fine art of Cajun cooking while Jim Hanna played for the New Orleans Saints. They both served the booming film industry in Louisiana before moving to Fayetteville, GA.
We look forward to serving you!
Also, it is graduation party time! Email Sharon Turner InfoGA@HannaBrothers.com for more information on catering your graduation party!