Holiday Catering
Holiday Menus by Hanna Brothers
It's that time of year again! Let us do the cooking for your family this year!
At Hanna Brothers, we believe a great meal brings people together. That is why our culinary team has created a chef-inspired holiday menu that you can order for all your holiday needs.
You can choose from Our Signature Meals, A La Carte, Pick-Up Options, Platters, and Dessert menu.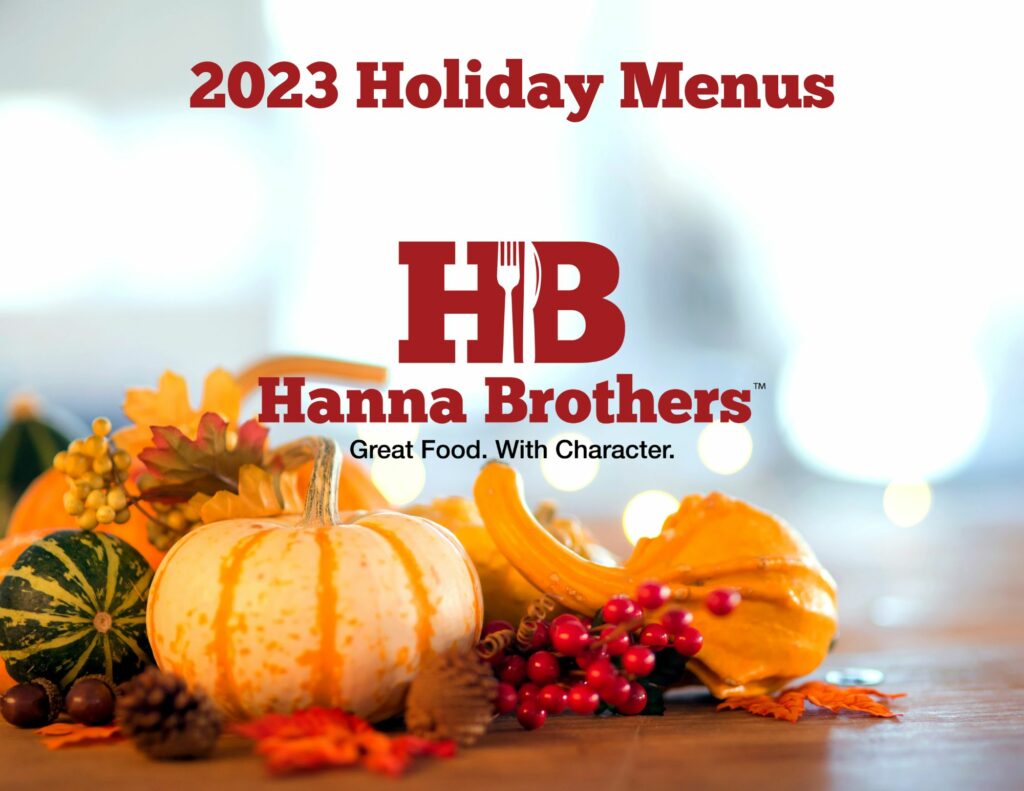 The full menu is available to order!
The full menu includes our holiday pick-up packages, platters, a la carte items, and desserts.
If you would like to place an order now, click here
5LBS of Carved Mixed White and dark Turkey Served with Cranberry Sauce and 1 QT of Sage Turkey Gravy
Butter Top Yeast Rolls
Served with
(1) Cornbread Stuffing
(1) Scalloped or Mashed Potatoes
(1) French Green Beans
Served with
(1) Gallon of Sweet Tea(1) Gallon of Lemonade
Pumpkin Pie or Sweet Potato Pie
If you want to order for more than a party of 10, multiply the packages by 10. (i.e.: 20, 40, 60, etc.)

Individual Prepackaged Meal- $20.00 per meal
Don't need to feed the whole family? Order one of our prepackaged meals!
When you buy FIVE meals, save 5% off your total purchase and when you buy TEN meals, save 10% off your total purchase!

5 oz. Carved Turkey Breast
Sage Gravy
Cornbread Stuffing
Cranberry Sauce
Greens Beans
Butter Top Yeast Rolls

Add on dessert for $5.00 per person
Red Velvet Cake
Cheesecake
Georgia Pecan Pie
Sweet Potato Pie
Pick-Up Options: Hot or Cold
Last Day to Order: 12/21 by 2 pm
Pick Up Day: 12/23 1:30-5 pm
Optional delivery & set up service is available within 15 miles including wire racks, pans, sternos, and disposable serving utensils-$100