We are humbled and thankful to be selected as the Fayette Chamber's 2020 Small Business of the Year! At Hanna Brothers, we believe a great meal brings people together. We strive to demonstrate our core values in everything that we do.
Our Core Values:
Humbly Confident- Be vulnerable. There's always room for improvement.
Our Work is Our Signature- Strive for excellence, there are no small jobs, sweat the details.
Hungry & Proud to Be Here- Excitement is contagious, wearing the name tag is a privilege.
Serves Others- Put others ahead of yourself, practice servant leadership, be kind.
Coachable & Gets the Big Picture-Learn new things own the issue, every decision has an impact.
Check out the photos below from the Awards Luncheon with Chamber: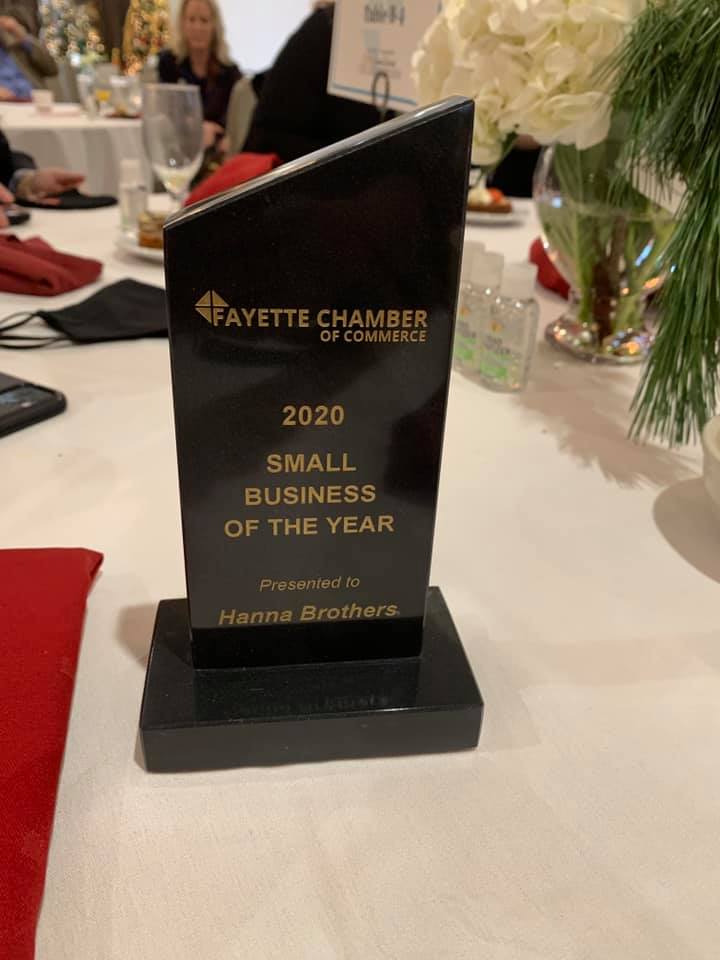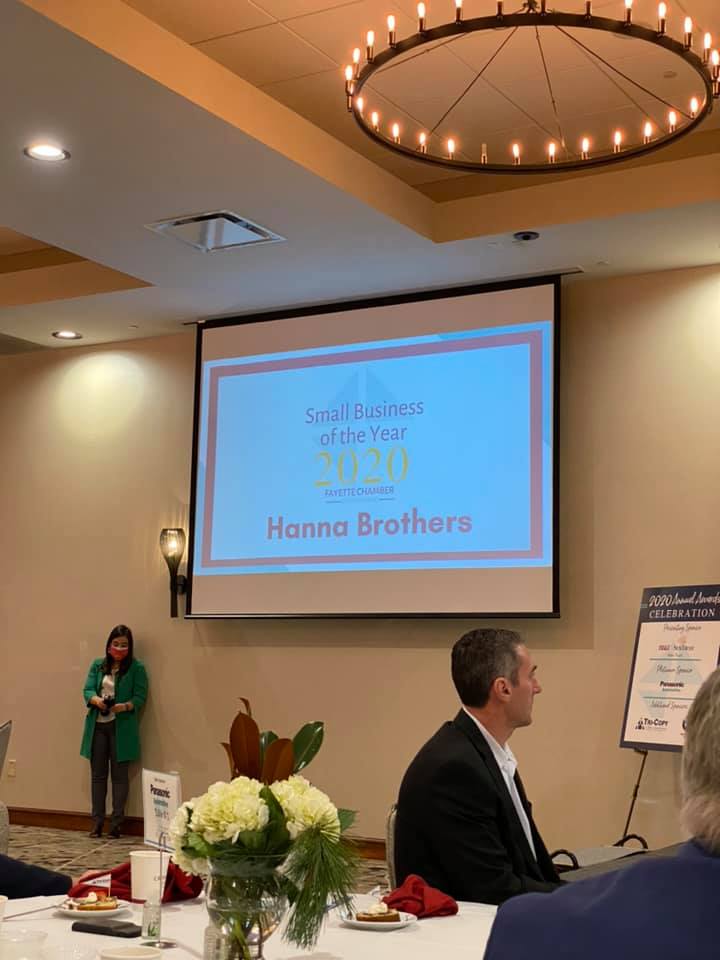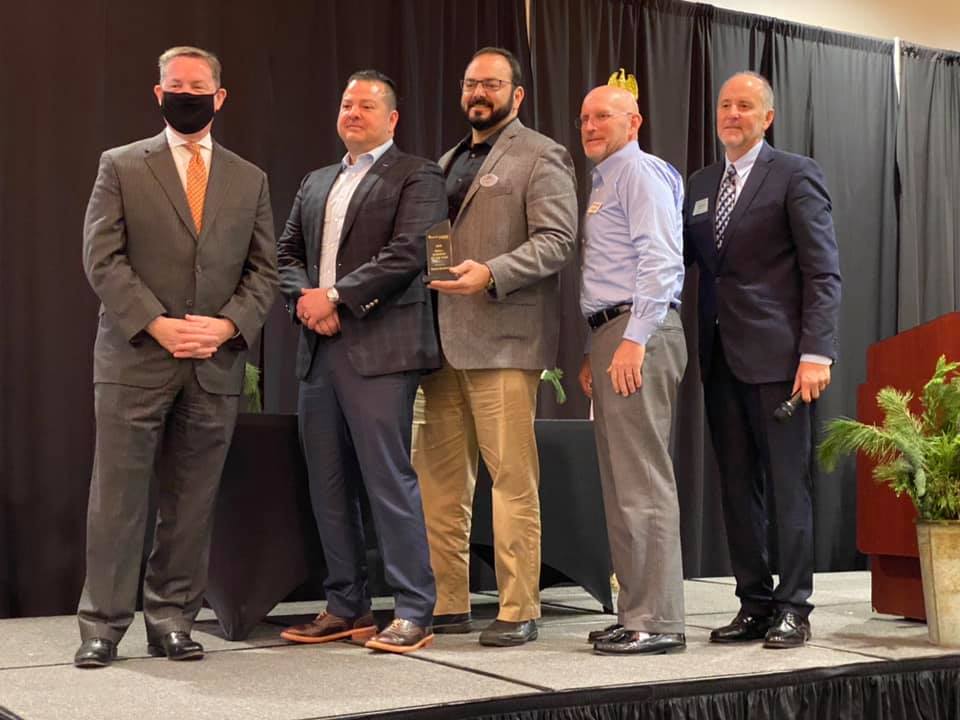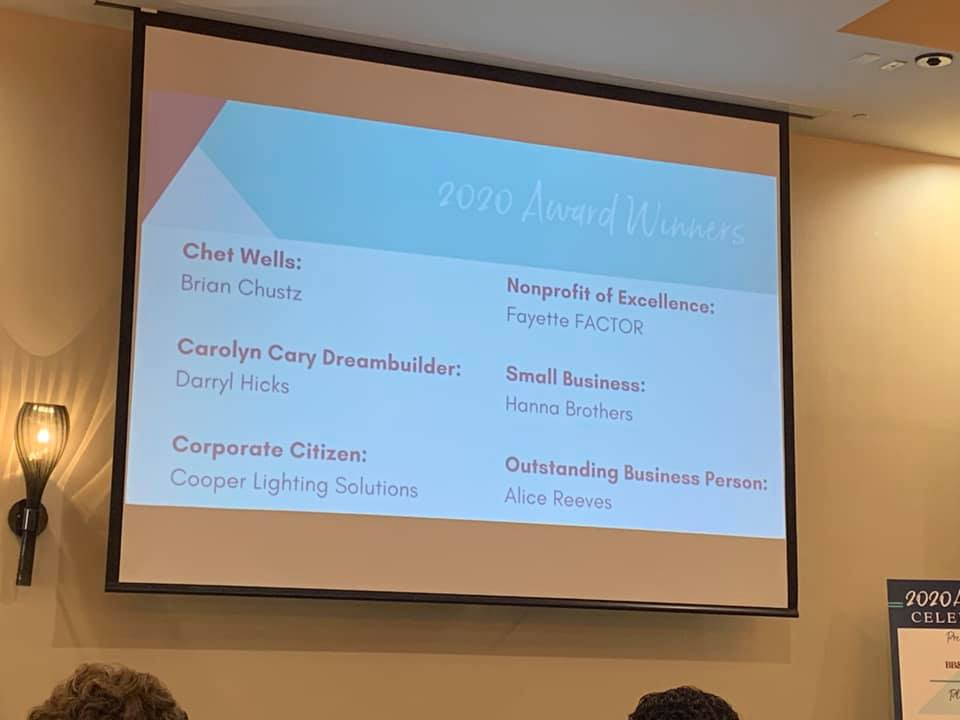 Again, we would like to congratulate all winners this year and also thank the community for allowing us to bring you #greatfoodwithcharacter for 4+ years! To stay in the know for all things HB, subscribe to our weekly newsletter.