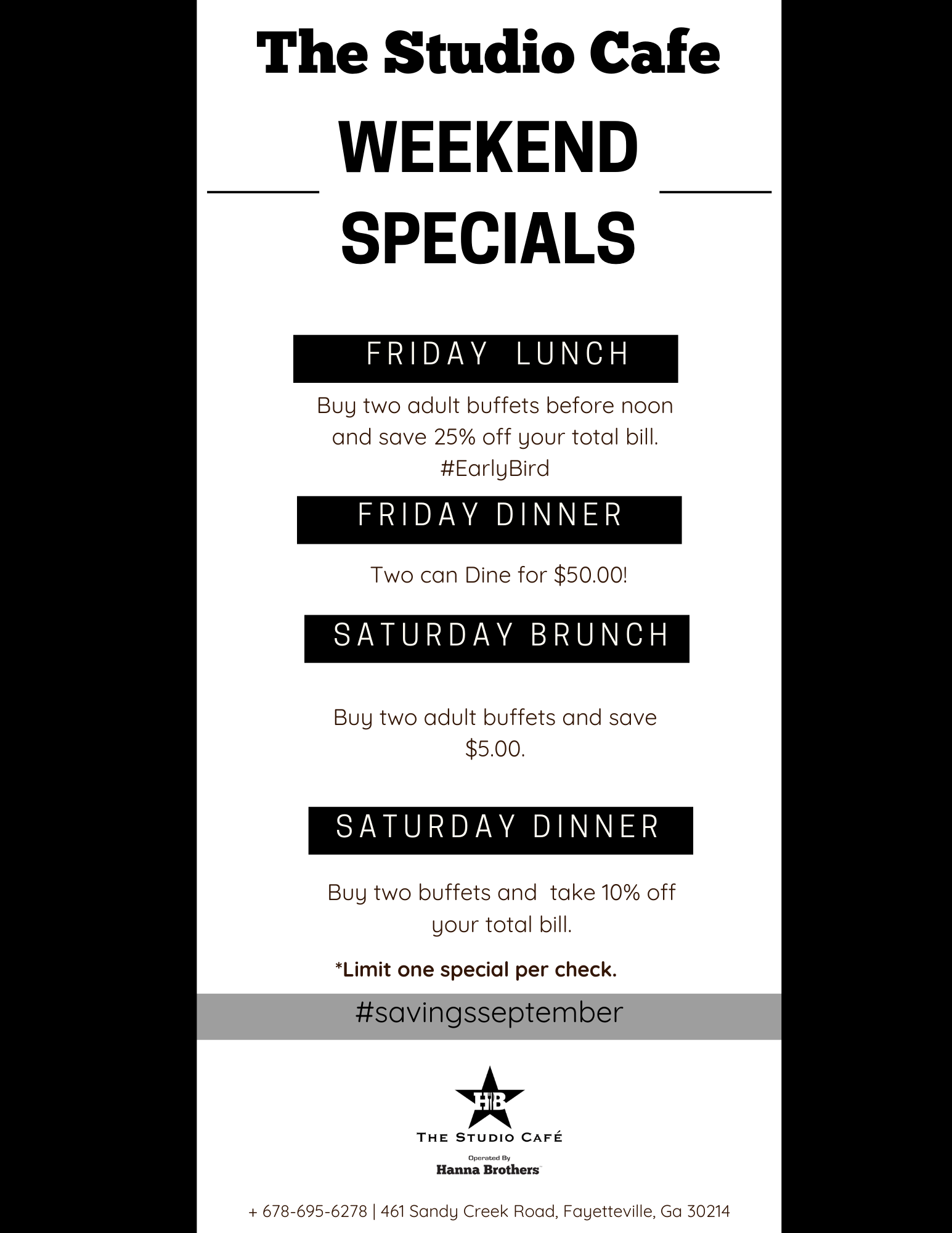 Hello September and hello to savings!
We are so thankful for our loyal customers! For a limited time only we will have weekend specials at the Studio Cafe! These specials can be used for any seating. Only one special can be redeemed per check. Also, did we mention you can use the special as many times as you want during the month?
Walk-in or make your reservation today to enjoy a great meal and savings!